I remember there were some promotions of Typo before its official launch, probably like a year or two ago. There were many nice typography well-designed posters and whatnot. They all vanished after the official launch.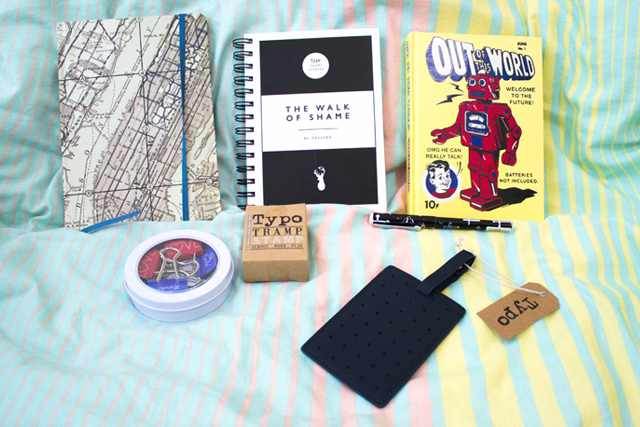 I like those three notebooks a lot!
From left to right : HKD$25, HKD$25, HKD$40 (Super thick. Around 200 pages)
Bulldog clip x6 / HKD$10 now / USD$1.3 now / AUD$4.95 Originally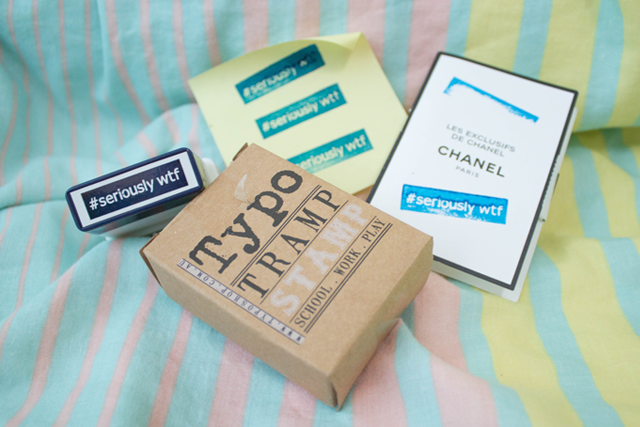 #seriously wtf stamp / HKD$ 10 / USD$1.3 / AUD$4.95 Originally
I am not a big fan of Cotton On´s clothes but its design brand, Typo! I am not sure where can you buy Typo stuff in Hong Kong. I saw some in the Central shop but not many. (Plus, the Central shop is ridiculously hot and suffocating. Can Cotton On turn on the air conditioner? The one in Tsim Sha Tsui is way better.) Anyway, they have got way more products online and there is free shipping in Hong Kong upon $800 purchase; why bother to shop in person? I am greatly impressed by the shipping. I got it in 3 days. They shipped it from Singapore to Hong Kong. What impresses me most is the package. They stuffed air bags inside to protect the parcel. Some online shopping websites just pack your garments recklessly.